Scholars throughout the Northside are still battling the COVID slide. For scholar Shai, that was no different. Rasheena, his mother, explained how challenging distance learning was to Shai's academic progress. "He started learning to read in kindergarten, but then COVID hit. I was pretty much his teacher for two years. He would come to work with me and the kids would each be online with each of their teachers, but it wasn't working. He had a tough time staying focused."
In second grade, Shai's teacher expressed her concern with Shai's reading progress. "I researched [a tutoring service], but they were charging way too much," said Rasheena. When Vince Frazier [NAZ Family Academy Program Director], told me NAZ had free tutoring available through their partner Reading Partners, I couldn't believe it. Sign me up!"
These days, Shai meets with multiple Reading Partner volunteers online twice a week. They teach him the fundamentals of reading, then take turns reading books. Shai has already shown improvement in reading.
Recalling a favorite book that he read with his virtual volunteer, eight year old Shai eagerly responded "Fred Flips!" 
To his mom, it's academic progress, but for Shai, it's fun. Rasheena believes that finding a reading tutor has been a game-changer, and knows it's allowed Shai to truly love reading.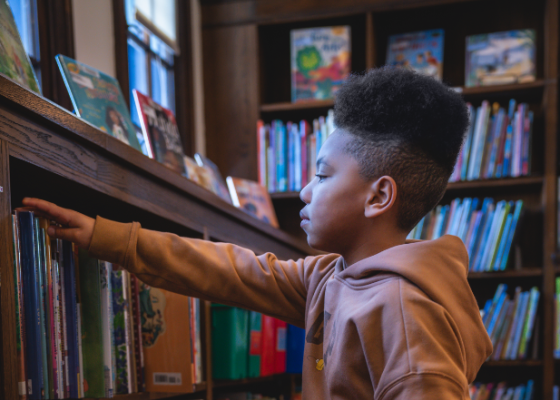 "I really feel like NAZ is doing what they need to do to make sure our scholars can be the best they can be. That's why I love NAZ. They have awesome resources for parents and scholars, and it works."
Rasheena