Mission, Vision and Values
Our Mission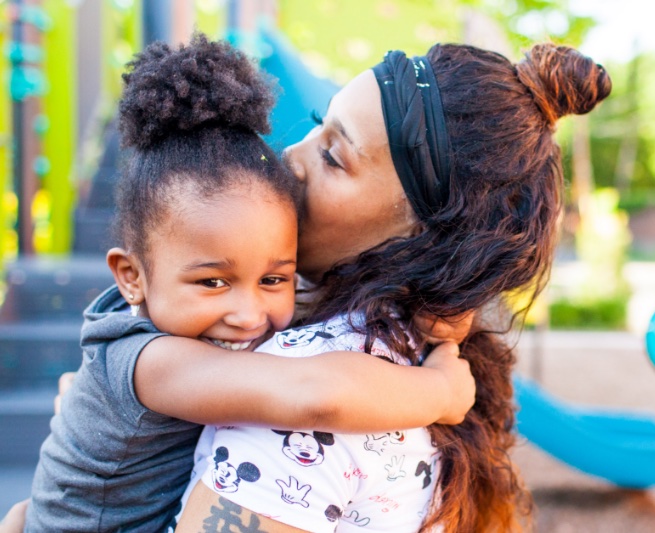 The NAZ mission is to end multi-generational poverty in North Minneapolis by building a culture of achievement where all low-income children of color have the support they need to graduate high school and succeed in college, career and life.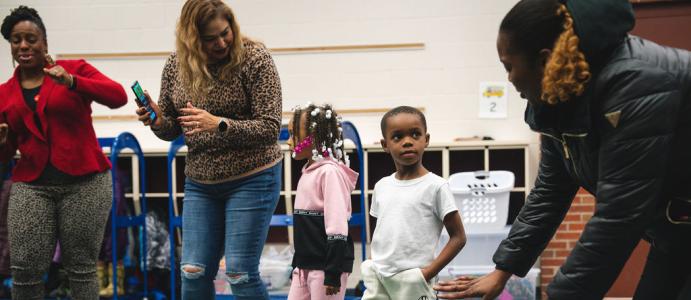 Our Vision
We envision a prosperous North Minneapolis — where all children of color are healthy, secure, and academically successful, ultimately realizing their unlimited potential.
Our Core Values: The NAZ F.A.C.T.S.
Focusing on Success for Our Children and Families
We commit to doing whatever it takes so that Northside children of color realize their unlimited potential academically and in life. We do this by partnering with schools demonstrating an ability to accelerate academic outcomes and community-based organizations that effectively provide whole family wrap-around supports. Parents support their children and actualize their families' dreams by receiving partner services in addition to NAZ coaching, parenting education, and leadership training. 
Advancing Racial Equity for All
We commit to ending all forms of race-based disparities by first healing our own racialized trauma, understanding the impact of this type of trauma on others, ensuring equitable policies and practices, dismantling systems of oppression and privilege, and working towards wellness in our own minds and bodies alongside our families, schools and community.
Creating a Trusting Village
We commit to creating trusting relationships with all our parents, scholars, co-workers, and collaborative partners as a key means of removing barriers and identifying opportunities for families and children to end multi-generational poverty. We earn trust by having integrity in all we do, being reliable in our follow-through, and exhibiting competency in the tasks at hand. In addition, we commit to breaking down silos, having transparent communications, resolving conflicts, fostering fun, giving grace to others, and striving for excellence in all we do.
Transforming Our Community Using Data and Learning
We commit to hold each other accountable as team players to achieve breakthrough performance and results with children and families using data, innovation, compelling storytelling, ongoing learning, and continuous improvement strategies –  measuring our shared success by the achievements and well-being of Northside children and families.
Supporting Our Staff to be Their Best Selves
We are committed to having a workplace where people feel valued, set up for success and supported in being their best selves – physically, emotionally and mentally.  We know that only with talented and committed staff who experience well-being will the NAZ mission be fulfilled.
NAZ is a Place-Based Collaborative
The Northside Achievement Zone is a collaborative of more than 30 community based organizations and schools. 
NAZ is a place-based initiative. This means our work is focused on supporting scholars and families in North Minneapolis, starting at the community and neighborhood level. It means collaborating with families and partners to create strategies and solutions that are rooted in and unique to our community.
NAZ is also a member of a community of other place-based partnerships and learning communities such as the Harlem Children's Zone, Blue Meridian Partners, Ballmer Group, the William Julius Wilson Institute and the StriveTogether Network.
From promise to reality
See how NAZ has grown since receiving the Promise Neighborhood grant in 2011.