To be hopeful in bad times is not just foolishly romantic. It is based on the fact that human history is a history not only of cruelty, but also of compassion, sacrifice, courage, kindness.
Howard Zinn, "The People's Historian"
Time to fly, time to fly … at SOARNORTH, the Northside Achievement Zone's annual gala. This signature fundraising event, now in its second year, offers guests a three-course dinner, cocktails, premier auction experiences, live music with special guests, dancing, and so much more. Join us as we raise our glasses in celebration of our Northside scholars and families as they ascend to SOAR-ing new heights.
Event Details
5 PM Cocktail Hour 
6 PM Dinner 
7 PM Program + Live Auction 
8:30 PM Diana Ross Concert 
10 PM After Party + Drinks + Dancing 
12 AM Event Concludes
Thank You To Our Premier Sponsors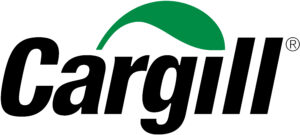 VIP 

$10,000/table*
$1,000/guest

CHAMPION

$7,500/table*
$750/guest

PATRON

$5,000/table*
$500/guest

STANDARD

$3,500/table
$350/guest

Pre-Event VIP Reception

X

 
 
 

Admission to After Party with 

Dedicated VIP Lounge

X

 

 
 

Name Recognition in SOARNORTH Program,

Signage, and Presentation

X

X

 
 

Invitation to 2024 SOARNORTH Talent Reveal

and Kickoff Party

X

X

 

 
Complimentary Valet Parking

X

X

X

 
Seating* at Three-Course Dinner, Program, and Live Performance

X

+Premier

X

+Premium

X

+Preferred

X

Standard

Admission to After Party

X

X

X

X
* - Tables seat 10.
DINNER CHOICE OF ENTREE
Surf & Turf Duet
Grilled Filet Mignon (served medium) in a White Truffle Demi-Glacé Sauce served over Herbed Tricolor Potatoes alongside Coastal Grilled Shrimp on a bed of Mashed Cauliflower in a Lemon Beurre Blanc accompanied by Grilled Asparagus.
(Gluten-Free, Nut-Free, Contains Dairy)
Asparagus Risotto
Asparagus Risotto served in a Pinot Grigio Cheese Sauce topped with Parmigiano Reggiano and Fresh Cut Basil.
(Vegetarian, Gluten-Free, Nut-Free, Contains Dairy)
Grilled Portobello Steak
Chef Foraged Mushroom Steak served on a bed of Harvest Grain Wild Rice and Mediterranean Relish.
(Vegan, Vegetarian, Dairy-Free, Gluten-Free, Nut-Free)
Sponsor Tickets for NAZ Parents
As we collectively celebrate our hope for the community, we ask you to consider making a gift of ANY size so that NAZ parents and caregivers might attend the event free of charge.
 
Corporate Opportunities
Interested in sponsoring the SOARNORTH Gala? Corporate sponsorship opportunities are available now. Contact Bianca Jones for more details at bjones@the-naz.org or 651-335-3614.
Diana Ross, one of the most successful entertainers of all time, will make a rare appearance at this year's 2023 SOARNORTH Gala. The music icon's career has spanned six decades with hits "Stop! In the Name of Love," "I'm Coming Out," and "You Can't Hurry Love." Don't miss this once-in-a-lifetime opportunity to see the legendary Diana Ross in concert.
Special Thanks to
Honorary Gala Chairs
The Pohlad Family
Gala Co-Chairs
Tim Manning and Susan Bass Roberts
Gala Committee
Susan Allen, Abou Amara, Ziad Amra, Erika Binger, Jane McDonald Black*, Wendy Blackshaw*, Deb Burke, Jodi Chu, Annie Gillette Cleveland, Jack Dempsey, Monique Flowers, Frank Forsberg, Katherine Buuck Fratzke, Amelia Hardy*, Lisa Harmening, Dianne Haulcy, Mary Heer-Forsberg, Carrie Johnson, Paul Johnston, Al Lenzmeier*, Matt Marsh, Benito Matias, Calahena Merrick*, DonEsther Morris, Dana Nelson, Stacia Nelson*, Amy Newton, Nnamdi Njoku, Jeni Shoemate, Katie Clark Sieben*, Brian Taylor*, Rima Torgerson, Laysha Ward*, Monica Weglarz, Jonathan Weinhagen, Caprice Wilson, Teto Wilson, Makeda Zulu*
*Denotes a SOARNORTH Gala Subcommittee Co-Chair